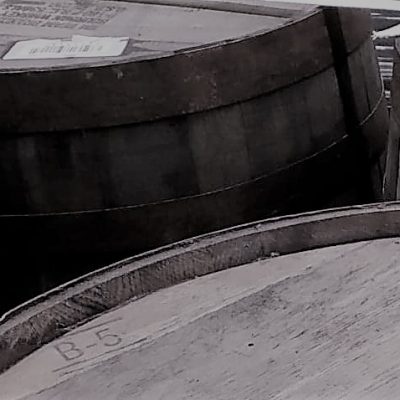 Treen's 1820 Porter
A historical style porter. A blend of wood-aged and new beer producing a unique taste straight out of the pages of a History book. Produced in collaboration with Woodman's Wild Ales.
ABV
4.3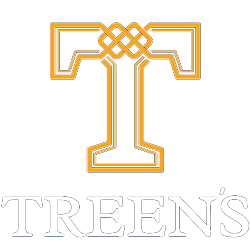 CORNISH ALE
Treen's Classic
Deep amber, malty bitter beer with an intensity of flavour which belies its modest strength. Caramel and soft fruit flavours are balanced by a hint of dark chocolate and a spicy hop bitterness.
Our debut beer. This classic best bitter has quickly become a stalwart in our range.
ABV
3.8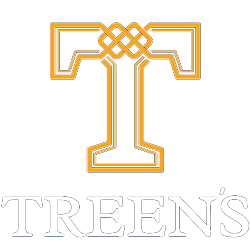 CORNISH ALE
Treen's Essential
Crisp Golden Ale packed full of flavour. Biscuit and cereal malt flavours under a robust hop nose of citrus with a hint of spice.
A smooth body balanced by refreshing bitterness makes this a thirst quenching and very sessionable ale. A Gold award winner at Falmouth Beer Festival 2017.
ABV
4.8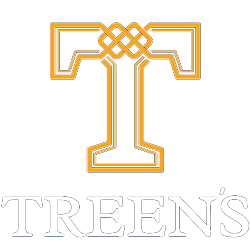 CORNISH ALE
Treen's Sunbeam
Golden Ale with a complex nose and well balanced body. A full citrus aroma with floral and spiced notes rides above delicate malt flavours of grain and caramel.
Named after the fleet of boats which race in the Fal estuary, this is a beer that keeps you coming back for a taste of summer.
ABV
5.2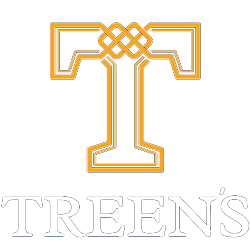 CORNISH ALE
Treen's Resolve
Full, rich and very dark. This Premium Ale is brimming with flavour. Deep, roasted malt competes with dark chocolate and coffee culminating in a smooth, comforting finish.
Strong, dark and warming. This steadfast and dangerously drinkable beer is comfort food in a glass.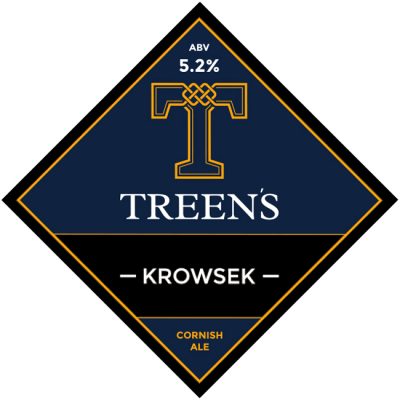 Treen's Krowsek
Full bodied, amber Special Bitter. Spicy hop and soft fruits on the nose over malt flavours of biscuit and caramel ending in a refreshing bitterness.
Krowsek, meaning irritable in Cornish, is a satisfying beer which will help wash away that teasy feeling.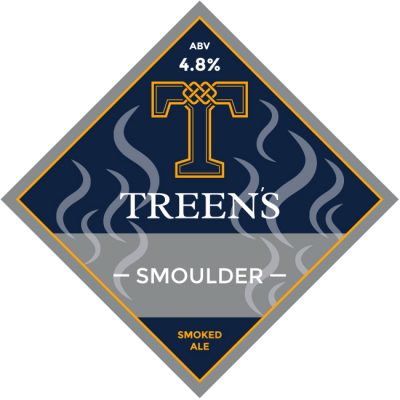 Treen's Smoulder
Smoked ale. Ruby in colour with a rich nose of wood smoke. Full-bodied with hints of fruit under a distinctive savoury smoke-house flavour.
Brewed in homage to the Rauchbier of Bamberg this smoked ale is a warming treat for the nose and palate.
ABV
5.9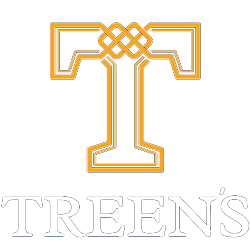 CORNISH ALE
Treen's Cloud Cuckoo
This warming winter ale is matured for a minimum of 6 weeks in our cellar to ensure a full and smooth flavour. Deep ruby, full-bodied strong malty ale. Plum and soft fruits dominate followed by a smooth roasted finish.
The name reminds us of our early years "Cuckoo Brewing".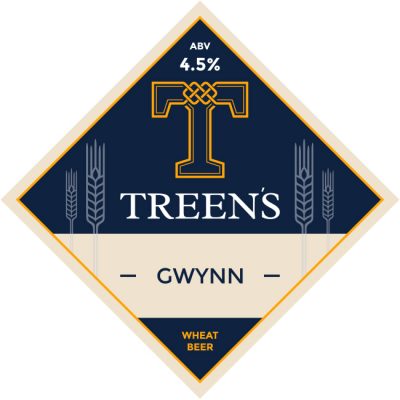 Treen's Gwynn
Traditional German-style wheat beer. Aromas of spicy cloves and soft fruits from the yeast are followed by smooth creamy flavours from the wheat with a crisp and refreshing finish.
Unfined and naturally hazy, wheat beers are known as white the world over. What better name than the Cornish for white.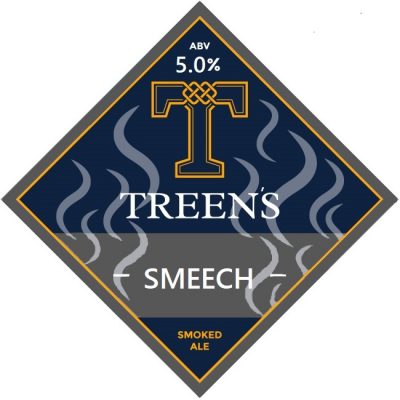 Treen's Smeech
Dark, rich ale. Warming roasted malt flavours with a subtle bitterness over a smooth, smoky undercurrent.
Not sure what to call your dark ale? "Something Porter" will appease enthusiasts and the marketing department alike. Ladies and Gentlemen, introducing… Smeech Porter.