Our Bottled Ales
Try a selection of our ales in convenient bottle form. Within the bottle range we have made sure there is something to appeal to everyone, from golden and hoppy to a rich, dark premium ale.
Where to buy
You can buy our bottles at a variety of locations: direct from us at the Brewery; through many shops and outlets, plus online too.
Brewery Tap sessions at the Stag Hunt Inn, Ponsanooth
If we're not out and about at an event, come and see us at our brewery tap sessions in the Stag Hunt Inn for cases of bottles and more on Saturday afternoons. We're open between 12 and 5 for bottle sales and we'll always have a cask of something open as well.
Visit our What's On Diary to see what we're up to.
Stockists
Visit our stockists page to find bottle shops near you.
Visit our online stockists page to find where you can buy bottles online
Drink Finder
Our friends at Drink Finder offer an excellent mail order service. Order online at Drinkfinder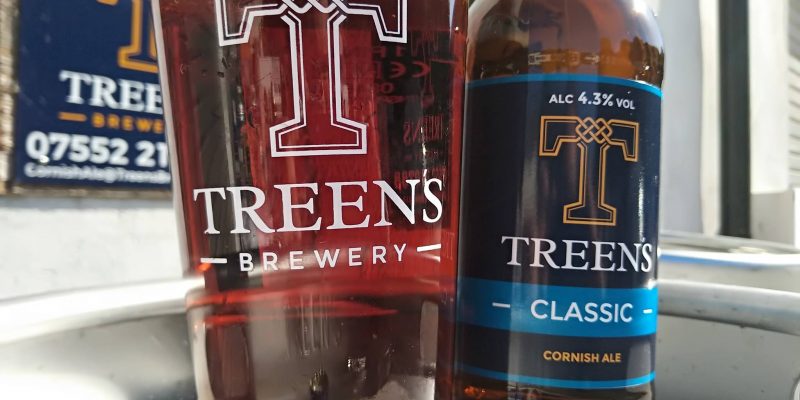 Treen's Classic
Deep amber, malty bitter beer with an intensity of flavour which belies its modest strength. Caramel and soft fruit flavours are balanced by a hint of dark chocolate and a spicy hop bitterness.
Our debut beer. This classic best bitter has quickly become a stalwart in our range.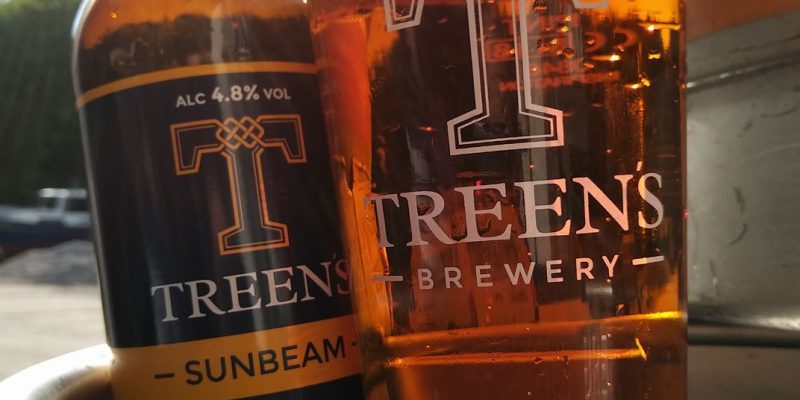 Treen's Sunbeam
Golden Ale with a complex nose and well balanced body. A full citrus aroma with floral and spiced notes rides above delicate malt flavours of grain and caramel.
Named after the fleet of boats which race in the Fal estuary, this is a beer that keeps you coming back for a taste of summer.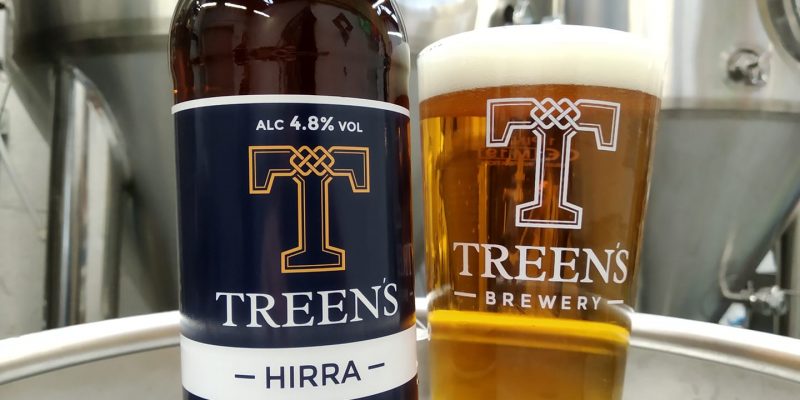 Treen's Hirra
Golden lager with delicate flavours of grain and a hint of grassy hop on the nose leading to a clean dry, refreshing finish.
Named in Cornish meaning "Longer" we draw on the Bohemian tradition of storing the beer for months at lower temperatures to make sure it is as thirst quenching as possible.